A BRIEF HISTORY OF OLD CHURCH WARSOP
(With a specific interest in EASTLANDS LANE)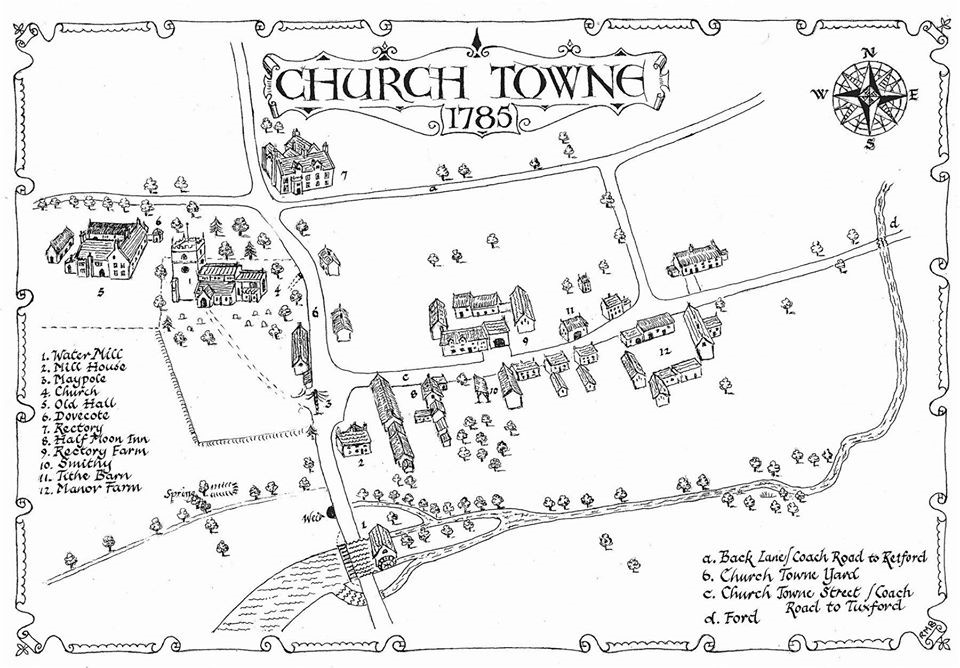 From the Domesday book onwards… (The Lords of the Manor)
Tracing Warsop's Lords of the Manor is not a straightforward task and discovering which of them lived in the Old Hall is even more difficult!
William the Conqueror granted the manor to Roger de Buseli in 1067. By the 12th century it had passed to the FitzAlans and then to the Lexingtons and de Suttons in the 13th century.
By the time that the current Old Hall had been built it seems likely that the de Roos family had become lords.
This passage from Thoroton's History of Nottinghamshire describes how they gained the manor in 1330 – "… John Nunnes of London, acquired the manor of Warsop in see of John de Sutton. John Nunnes claimed to have a market here every Tuesday, with toll and stallage, and other things belonging to a market. John de Nunnes citizen of London, passed his manor of Warsop, with the advowson of the church, and with the pare of Plesele, in the county of Derby, to sir John de Roos, knight, and his heirs."
12
th

 Century  (Church from Domesday to the 20

th

 century)

"The earliest fabric in the present church is probably of early 12th century date, although an 11th century church existed at Warsop, as mentioned in the Domesday Book, and Du Boulay Hill (1914) considered that some pre-Conquest work was preserved in the south and west faces of the tower. Inside this broad and massive west tower is an important example of a tower arch with what Pevsner (1979) described as 'the crudest, biggest zigzag'.
Additions and alterations to the church were made in the 14th and 16th centuries.
The church underwent comprehensive restoration in 1877, during the course of which an old floor was discovered some eighteen inches below the then existing floor. A memorial stone of 1512 which formed part of this early floor was kept and set into the wall of the restored church. The vestry had previously been used as a charnel house; the bones were reburied when the room was converted to its present use.
During the 1930s coal was mined underneath the church. This caused considerable subsidence, to the extent that the building had to be supported inside and out with splints and scaffolding, while girders were placed beneath the foundations to form a 'raft'. Final repairs were carried out in 1957."
Recent mining searches indicate that no further mining was ever allowed under the church, and surrounding area … and this is the reason that the properties on the western end of Eastlands lane have never suffered from subsidence.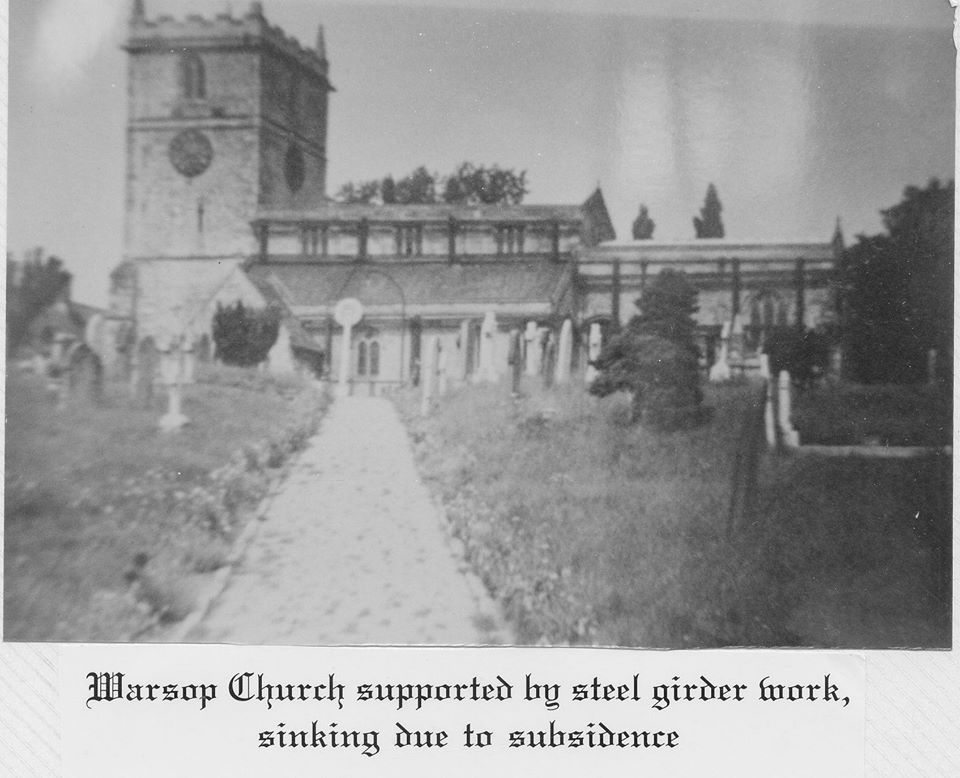 More information to contribute?